About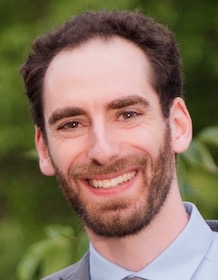 Career Update! In the Fall of 2020, I joined Foundation Medicine as a statistician working on clinical decision support and real world genomic data (Boston, MA). Before joining Foundation Medicine, I worked on analyzing wearable device data from early clinical trials, at Takeda. My research interests also include scalable computing, high-dimensional data, and interpretable machine learning.
I recently completed a postdoctoral fellowship with Francesca Dominici (Harvard Biostatistics) and Cynthia Rudin (Duke Computer Science), developing methods for machine learning interpretability, and for identifying subpopulations who are especially harmed by air pollution.
I recieved my PhD at the Johns Hopkins Bloomberg School of Public Health Biostatistics department under the advisement of Vadim Zipunnikov and Brian Caffo. Among other projects there, I worked on fast computations for bootstrapping principal component analysis, with applications in brain MRI data. You can find a software implementation of this project in the bootSVD R package
.
I try to apply a similar curiosity to my hobbies, reading and experimenting to better understand the sciences of running, swimming, and cooking. And yes, I also make spaghetti plots.